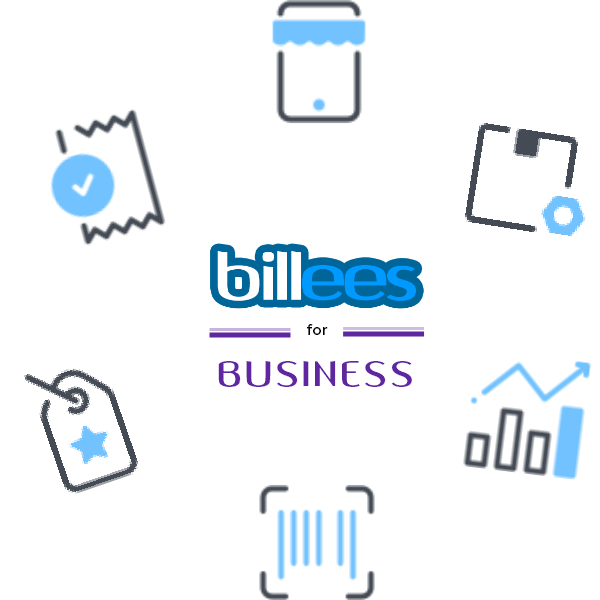 What's new in Billees Business


15 April 2023
Version 1008 for Windows


Download Billees Business V1008
Operating system supported: Windows7SP2, Windows10 and Windows11
We are excited to announce the release of V1008. It has been three months since the V1007 release, and during this time, we have made significant progress by adding important new features, enhancing existing ones, and fixing various bugs. We believe that these improvements will further enhance the user experience, and we look forward to hearing your feedback.
New Features
Tally Integration (beta)
Tally has long been a popular choice among accountants due to its robust features and ease of use. Additionally, Billees is proud to offer seamless integration with a wide range of accounting software options, providing users with the flexibility they need to manage their finances effectively.



Supported Masters:
1. Product/Item master(s) along with UOM, HSN, GST Rates
2. Supplier Masters
3. Customer Masters

Transactions:
We are thrilled to announce that Billees now sends complete invoice data, including line items, to Tally. This feature enables Tally to efficiently compute GST reports and HSN summaries, making it easier for businesses to manage their finances effectively. We are confident that this enhancement will provide our users with an even more seamless experience and help them stay compliant with tax regulations.


Compatable with: Tally ERP and Tally Prime.

Excel import: Customer / Supplier master data
With Billees' new Excel import feature, you can save valuable time by seamlessly importing customer and supplier data. This easy-to-use feature allows you to transfer data from Excel to Billees quickly and efficiently, ensuring that your records are up-to-date and accurate.

Generic Price level:
Defining price levels using a combination of product, sub-group, main group, and brand is a useful approach for simplifying pricing strategy. To get started, first define each of these categories within your product catalog or inventory. Products are the individual items you sell, while sub-groups are smaller categories within a product group, such as different types of clothing within the larger category of apparel. Main groups are larger categories that encompass several sub-groups, such as apparel, accessories, and footwear. Finally, brands are the specific manufacturers or designers of your products.




Once you have defined these categories, you can use them to analyze pricing data and identify patterns or trends. For example, you may find that certain brands consistently command higher prices than others within a particular sub-group. This information can inform your pricing strategy by helping you determine which products or brands to promote, discount, or price competitively. It can also help you identify areas where you may be able to increase margins by adjusting pricing within certain categories or sub-groups.

Smart pricing table:
This release comes with a Smart Price feature that automatically generates a price table for your products based on markup or margin calculations. With Smart Price, you can easily determine your selling price without the need for a calculator, whether you want to mark up your cost or set a margin on your MRP. This time-saving tool enables you to make informed pricing decisions and stay competitive in your market.




How to: To use the smart price table feature, start by selecting a product and adding it to the line item grid in either the sale or purchase screen. Then, press the Alt+M key combination on your keyboard to populate the smart price table.

Print Profile Selection:
With the latest update, you have the option to select a print profile template before printing your invoice, making it easier to create a beautifully designed invoice. Additionally, you can now set a default printer for each print profile, streamlining the printing process.




How to: To activate this feature, navigate to the Print Profile Settings menu, choose the default print profile, and edit the template header. From there, enable the "Ask for Print Profile Selection" option.

Outstanding dues - notification:
The latest release includes a feature that notifies you of any outstanding dues from customers or suppliers directly on your screen. Simply click on the notification button to access a list of all the invoices or bills that are due

New Reports & Enhancements
We are excited to announce the introduction of new reports in this release. These reports offer valuable insights and data analysis, providing you with a more comprehensive understanding of your business operations.

1) Sales Book : This Report provides a summary of daily sales during a selected period. This report includes a breakdown of sales by day, including the GST breakdown and a summary of payments by tender type.

2) Item expiry analysis: The item expiry analysis report displays a list of items that are approaching their expiration date. This helps you to stay on top of inventory management and prevent any potential losses due to expired items.

3) Stock transfer between warehouse to warehouse: This report displays all details of stock transfers that occurred during a selected period between different warehouses.

Report design customization:

1) With the Report Template Design feature, you can apply a default data filter to your report template and save it. This means that the next time you run the report, the data filter will be applied automatically, saving you time and effort.

2) When designing report templates, you can choose to enable the "Show group totals in group row" option to display group summaries directly under their corresponding columns within the group row.
Other Enhancements & Fixes

True cost of the item:
When you receive new inventory and print barcode labels for the transaction, the system captures the true cost of the item and embeds it into the barcode. This helps to ensure accurate profit calculations when you sell the item in the future.
-- Enhancement
Item history:
To view the transaction history of the selected item in either the purchase or sales screen, you can press Alt+H on your keyboard. This will display the respective transaction history of the last 10 transactions for the item.
-- Enhancement
Bulk-update column value:
To update a column value for multiple items at once in the sales/purchase item grid, you can press Alt+R on your keyboard to apply the change to all other visible line items.

Example: To apply a discount of 5% to all items, enter '5%' in the discount column of one item, then keep the focus on the discount column and press Alt+R. This will apply the same discount value to all other visible line items.
-- Enhancement
Bill of supply:
A keyboard shortcut, Ctrl+F3, is available to access the bill of supply screen
-- Enhancement
Shift and Cash drawer Management:
This release includes cash drawer and shift management features, as well as a shift closing report.
-- Enhancement
Stock query screen:
The Alt+Q keyboard shortcut allows users to access the stock query screen quickly and easily from the Product Master, Product search and Bulk Update screens.
-- Enhancement
GSTR-3B:
The GSTR-3B report now includes transaction values related to reverse charge.
-- Enhancement
HSN-Code:
In both sales and purchase screens, you have the ability to manually override the default HSN-Code and GST Rate. This feature has been included in the current release.
-- Enhancement
Barcode label:
We are excited to announce a new optional configuration that enables the embedding of HSN codes and GST rates of inward entries into barcode labels. By enabling this feature, the HSN code and GST rate in the barcode table will be used instead of the default master HSN code during invoicing, providing you with greater flexibility and accuracy in managing your inventory and invoicing processes. This update is designed to streamline your operations and help ensure that your invoicing processes are up-to-date with the latest regulatory requirements.
-- Enhancement
Product Master:
The previous versions of the software allowed users to map tax slabs only to the Sales Tax section. However, with the latest release, users now have the ability to map tax slabs (apparel & footwear) to both the Sales and Purchase tax mapping sections.
-- Enhancement
Price level:
When the rounding rule is not defined, the system calculates the discount and records it in the discount column. However, if the rounding rule is defined, the discount is adjusted within the sale price itself instead of being recorded separately in the discount column.
-- Enhancement
Security:
user access control implemented for stock query screen.
-- Enhancement
Cheque Deposits:
Although we already have the great feature of bulk cheque deposits, we currently lack the ability to view transaction details for these deposits. However, with this new release, we are now able to provide this functionality, allowing for a more comprehensive view of all deposited transactions.
-- Enhancement
Receipt/Payment:
In previous releases, the option to delete a Receipt or Payment transaction was only available in the Payment summary screen. To enhance the user experience, we have added a delete transaction action button in the receipt or payment document view screen itself.
-- Enhancement
Security:
In previous releases, users were able to control access by allowing or disallowing changes to item rates or discounts. However, in our latest release, we have added a user approval feature that allows users with permission to instantly change item rates or discounts without leaving the transaction screen.

How to: To make changes to the discount or price column, place your cursor in the desired column and press the Ctrl+Insert key combination on your keyboard. This will prompt you to enter password for instant approval.
-- Enhancement
Receipt/Payment:
Emailing receipts/payments as PDFs used to work, but it has recently stopped functioning correctly.
-- Bug fix
Cash Ledger:
Transactions made with payment processor tender types are not being included in the cash ledger report
-- Bug fix
Smart re-order:
The issue with the Average Sale Quantity showing incorrectly has been resolved.
-- Bug fix
Outstanding Receipts / Payments
The issue with the F12 keyboard shortcut not working to save and print payment documents in the Payment Tender screen has been resolved
-- Bug fix
Oustanding Receipts/Payments:
In previous versions, users experienced usability issues with screen refresh after generating a payment voucher. We've resolved this issue in the current release.
-- Bug fix
Security:
Previously, there were certain cases where the system allowed users to delete documents without proper permission. However, we have since resolved this issue to ensure that only users with appropriate permissions can delete documents.
-- Bug fix
Sales-Staff:
In previous versions, the system allowed suspended staff members to access certain areas, but we have resolved this issue in the current release.
-- Bug fix
Delivery Note
In previous versions, when a delivery note was converted to a sales invoice and later cancelled for any reason, the linked delivery note was not available for edit or delete as expected. However, this issue has been fixed in the current release.
-- Bug fix
Receipt Note
In previous versions, when a receipt note was converted to a purchase bill and later cancelled for any reason, the linked receipt note was not available for edit or delete as expected. However, this issue has been fixed in the current release.
-- Bug fix
Product Sub-Group Master
In the previous version, the Sub-Group master had an issue where it allowed the creation of duplicate records with the same name. However, this issue has been fixed in the current update.
-- Bug fix

Download Billees Business V1008
Operating system supported: Windows7SP2, Windows10 and Windows11
---

08 January 2023
Version 1007 for Windows

New Features
WhatsApp Integration
Share Quotation/Oder/Invoice/Cr.Note through WhatsApp for Free.


Prerequisites: install WhatsApp Desktop APP to enjoy this add-on feature.

Variant item inward entry made easy.
Allows you to set incremental and decremental value to a size range based on a mid size as base purchase price.

Quotation to Invoice
Convert customer approved quotation to invoice with a click to avoid data entry mistakes and save time as well.

Inventory : Markup%
To protect your margins, set markup% in product master to calculate Sell price automatically. When you ring an item in purchase entry screen, system calculates Sell price from your purchase price + other expenses + markup +taxes. So, you need not to worry when your purchase price fluctuates.

Dynamic pricing during Sell.
Set the Inventory rule in Product master to ask sell price every time you ring an item to sell.

Standard reorder
Billees already has smart reorder module. Now it also supports generating purchase orders based on standard reorder point and reorder quantity.

B2C: Sales return entry made easy
Now, you can add sell/replacement/return items in the same sales invoice itself with (-qty). If the invoice value turns negative, system allowes you to generate an Credit note / refund without leaving the current screen.

Adding Accounting Ledgers are made easy
Add new accounting ledgers right from ledger search page of Journal/Expense/receipt voucher entry screen.

Add notes to Receipt/Payment transactions
Add notes, comments to receipt / payment transaction entries and see those notes in respective ledger reports.

Config: MRP as Sell price
Business Vertical like Readymade Garments uses a single price column (MRP). Sell price column will be hidden when this config is enabled.
Enhancements & Fixes

Barcode Label:
A new data field has been provided to print item cost encoded with alphabets.
-- Enhancement
Smart reorder:
Group,Sub-group data fields has been provided for better productivity.
-- Enhancement
Tender Screen:
Shows only applicable tender types to respective transaction to avoid mistakes.
-- Enhancement
Manual Barcode search simplified:
When a barcode is not readable through scanner, user can righ the item by entering the last 4 digits of barcode value prefixed with % (Ex: %1004)
-- Enhancement
Product Master Bulk-update:
Markup % data field has been provided for mass updates.
-- Enhancement
PriceLevel screen:
For quick updates, (Alt+R) short key has been provided to replace all cell values of a column.
-- Enhancement
Print Receipts/Payments:
Now, you can print receipts/payments right from tender screen.
-- Enhancement
Print Profile: Quotation
Customize the quotation print design layout the way you want.
-- Enhancement
Expenses Screen:
Control center feature not working.
-- Bug fixed
Opening Stock:
Always asking to enter Sale price even though MRP is entered.
-- Bug fixed
Barcode Label Printing Screen:
Margin% column showing wrong data.
-- Bug fixed
Email-payment receipt:
This was not working as expected
-- Bug fixed

05 November 2022
Version 1006

New Features
Quick Payments
A new Pay/Receipt button is added to make payments directly from the transaction details view screen.

Reports
Introducing two new reports to analyze inventory data.
1. FSN analysis (fast, slow, non moving inventory)
2. Aging analysis (inventory aging breakup).

Financial debit/credit note
Now, you can create financial credit/debit notes, which will not have any impact on your GST returns. Open Sales return / Purchase return screen, select respective contact. Now, click on Add other charges button (bottom left corner) and select respective ledgers, set price/amount and finally save the transaction.

Online Orders
With this release, online orders support batch,expiry and serial inventory types.
The system picks batch numbers automatically while converting the Sale Order to an invoice.

Variant | Matrix
While entering the purhcase transaction, you can set the purchase price and apply the markup rate to calculate SP/MRP at once to minimize data entry time.

Service Items
You can record the description for each service line item while invoicing (short key: Shift + Ins).

Customer / Supplier Outstanding
Pending debit/credit note(s) are also listed along with current overdue(s) in the overdue results tab.

Credit note refund
A new refund button is added to issue a refund right from the transaction view screen.

Customer advance refund
A new refund button is added to issue a refund right from the transaction details screen (similar to quick payment as mentioned above).

Print Profiles
Introducing! separate print profile templates for Bill of supply, PO and payment receipts. You can also customize the print design according to your requirements.


Drilldown
You can drill down to transaction details view page from (reports and wherever applicable) for editing, printing, and export. With this release, all accounts-related transactions are supported.
Enhancements & Fixes

Customer / Supplier Statement:
A couple of format changes have been done for a better user experience.
-- Enhancement
Customer / Supplier Master List:
GSTN, Registration type column(s) added.
-- Enhancement
Barcode Label Print for Serialized items:
A quantity field is added to select and print serial numbers in bulk.
-- Enhancement
Stock Query:
Matrix/Variant: if Variant Parent Product is selected, system shows stock query results of all it's child combinations.
-- Enhancement
Payments History:
Trade/Cash discount, bad-debt tender values are not showing in this report
-- Bug Fixed
Customer / Supplier Statement:
Trade/Cash discount, bad-debit tender values are not showing in this report
-- Bug Fixed
Money Transfer:
If the money is transferred from Cash to Petty cash or vice versa, the report shows it as net backing, which is confusing.
Note: this fix works for future transaction(s). Past transactions still shows as it was.
-- Bug Fixed
Receipts / Payments:
Rounding problem when a debit/credit note is adjusted.
-- Bug Fixed

Download Billees Business V1006
Operating system supported: Windows7SP2, Windows10 and Windows11
---

12 October 2021
Version 1005

New Features
Stock query
Scan barcode / Search a product for complete product transaction details along with current stock status and also allows to drill down till respective transaction details. (Supports all inventory product types -- Standard, Variant, Serialized, Batch-Expiry, Best Before etc.,)

Serialized Inventory Tracking
This release brings you 100% Serialized unit inventory count and history tracking of each serial number.

Matrix / Variants
Now, you can delete unwanted variant combinations.
Example: In: Color : Red, Size XXL.

Barcode Label Printing
a) Select any inward transaction and print Barcode labels.
b) Printing Barcode labels right from the production entry.

Price Level | Price List
You get great flexibility in applying price levels, Simply choose a price list just before invoicing to customer.

Purge data
Delete unwanted transactional data permaninently from database.

Weighing Scale integration
Enable weight scale option works with all inventory product types.

List Price and QOH.
Display price and QOH option added to Sales settings.
When enabled, system pops price list along with available quantity while adding a product to cart.

Notifications
While invoicing to customer, system notifies if you have
a) Prepayment balance from customer.
b) Pending credit notes available for adjustment.

Clone a Product
Quickly create a new product from a similar product.
how to: In the product search page, hit Alt + C to clone the focused record.
Enhancements & Fixes

Invoice : Cart list is not scrolling properly and cursor is not visible when the cart list is long. Noticed when batch / best before inventory products are added to cart.
-- Fixed
Usability issues in Image mapping screen for variant items. -- Fixed.
Barcode Label Printing : Printing wrong price while barcode labels are printed from Purchase transaction.
-- Fixed.
Barcode Label Design: Product Shelf Life in days and Product description data attributes added.
-- Enhancement
System not showing MRP list to user for rate selection, when a product contains multiple MRPs.
-- Fixed.
Average cost calculating wrongly in a specific case.
-- Fixed.
Service Item HSN Codes are not capturing in transactions.
-- Fixed.
Customer | Supplier Statements : These statements are now formated for better usability. It also allows you to drill down to transaction details.
-- Enhancement
Expense Entry : Supplier selection is now optional.
-- Enhancement
---

19 July 2021
Version 1004
Billees Busines APP - Billees Online Store(mobile commerce)
This release brings you the convenience of managing the online store configurations, including template design from any computer (server/client)
Upload product images to the online store from any computer (server/client).
Billees Business APP
Introducing two new editions of Billees


In addition to the smart-cloud edition, we are introducing two new editions for small businesses.

Basic Edition : Limited to single Computer
This edition is best suitable for small businesses that need only one computer to manage entire store operations.

Standard Edition : Unlimited multi-users | computers
This edition is best suitable for businesses that need more than one computer to manage store operations. This edition requires a local area network (LAN) at your business premise.

Access transaction details

Now, it's super easy to know the details of each transaction with a single click from reports, customer & supplier ledgers, bank ledger, Accounts receivables & payables, and payment history. In addition to that, it also allows you to edit, delete, print the transaction.

GST Returns filing (update).

Export GSTR-1, GSTR-3B data to Excel format and process your GST returns filing through GST offline tool.

Accounts Receivables & Payables

Now you can adjust post-sale discounts, prepaid balances, credit notes, and write-off dues.

Chart of Accounts

Define sub-groups of your choice for ledgers.

Expences | Receipts

The user experience got better and simplified.

Prepayments | Credit Note | Debit Note Balance Notification

When you select a customer/supplier on any transaction, the system will notify on screen if any balance left

Quick keys

Quick keys allow you to Create:[Alt+A] and Edit:[Alt+Enter] a Product, Customer, Supplier right from the search screen.

Fixes

1. Barcode Design template files missing in v1003 setup

2. Customer/Supplier/Product master: Copy & Paste text was not working.

3. Bulk-Update: The user experience got better and simplified.

4. Sales order to Invoice: System calculating sale price from current inventory rather than committed price in sales order
---

07 April 2021
Version 1003



Billees Busines APP - Billees Online Store
Introducing Real-time Online order notifications in Billees Business APP, which helps you to get attention to new orders and process them quickly.
Customers get Real-time mobile notifications about their order status.
Online Store performance tuned to support huge product catalogue (3,00,000+ products). Now, we proudly announce that product search is fluid and superfast.
Billees Insights APP
Now, you get online order notifications in your mobile! It helps store owners/dispatch managers to track and manage pending orders from anywhere.
Billees Business APP
Bulk update Product catalogue using Excel
Now, you can export product catalogue to Excel format, update data in excel and import back to Billees. It's a Time saver feature and super simple to manage large product catalogue.

Electronic Weighing Scale device integration
How it works?
a. Enable Weighing Scale option in your product master for products that you weigh and sell.
b. Select a product in sell screen, System pops a small screen, here you can enter weight manually. To read weight from weighing scale, click on settings icon, choose a COM PORT weighing scale which is attached to it. Save settings, power on the weighing scale, put some weight on it and see the weight appears on screen. When the reading stops ticking, press enter to accept the weight and continue to next item.

Weighing Scale with Lable printing device Integration
How it works?
To support various models of such label weighing scales, Billees proposes a predefined generic format which contains 10 digits. First 5 digits are the unique product code and rest of the 5 digits are weight.
Example: suppose if the unique product code is '00100' and weight is '150grams' then the printed barcode would be '0010000150'

How to configure?
a. Label weighing scale vendor to configure the device to print barcodes in the 10 digit format as proposed above.
b. In Billees APP you need to define a unique product code for each product that requires this integration and share the product catalogue with the scale vendor to configure the same in the device.
Price Books | Price Levels
In addition to existing formulas, a new option is added to set flat price for a product.
Free Billees Email Service
Now, with a click, you can send invoices, statements and payment reminders to your customers. Purchase orders to your suppliers and share reports with your team and more.

How to setup?
It requires no setup. This feature is in-built and available by default to all users.

Can I configure my email account?
Yes! This feature is already available from V1002. Go to Organization > Settings, click on Setup Email and follow the instructions as shown on the screen.
Audit Trail | Activity Log
The Corporate Affairs Ministry (MCA) has mandated every company that uses accounting software to maintain its books of accounts to only use software that has the feature to record audit trail of each and every transaction put through after April 1. Also, companies have now been mandated to create edit log of each change made in account books with the proper dates. As per the amendments, companies must ensure that the audit trail is not disabled.

Billees has this feature from day one. It logs each and every activity of the user.
Now the Reporting tool comes with zoom-in feature, which helps you to know the details of each and every activity of the user (or) a transaction.

How to access this report?
Go to Reports >> User Activity Log
Keyboard Shortcuts
Keyboard Shortcuts has been unified to give better user experience.

How to know shortcut keys?
Click on Main Menu, and then click on keyboard icon which you can find in the left bottom of the Main Menu.
---

11 January 2021
Version 1002

Billees Online Shop
We are excited to introduce built-in Online Shop platform for your business.

Covid-19 is affecting businesses globally. It is utmost important than ever to have a multi-channel business strategy. Let's prepare for the resurgence with Billees-Business.

Hybrid: digital-physical seamless experiences will be the future
We are bridging this gap by introducing one box solution to manage in-store operations using full featured (Invoicing, Inventory, Accounting and Taxation) beautifully designed cloud enabled Windows APP. With no other efforts seamlessly sell online through your own online shop (Billees Online Store Platform)

Works for any size of business. Whether you run single store (or) chain of stores.
---

24 July 2020
Version 1001

We are delighted to announce The all-in-one software platform to start, run, and grow a business.
We are bringing one platform to sell products to anyone, anywhere, in person with Billees Business and online through Billees Online Shop.